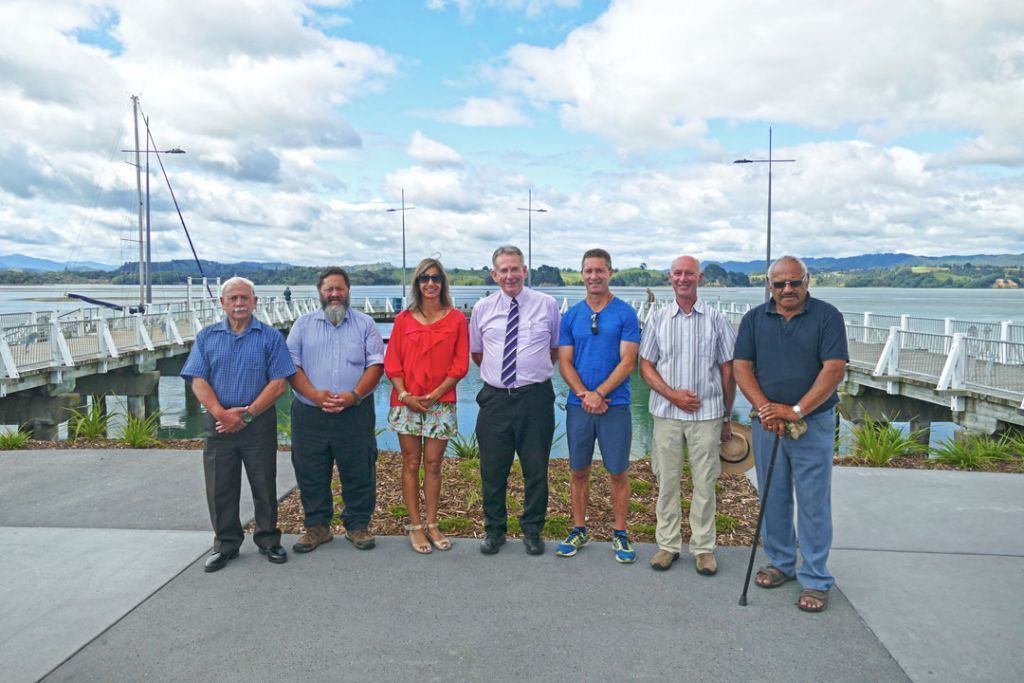 The completion of the $2 million redevelopment of the Port Ōhope Reserve was marked by a special blessing ceremony on Friday 21 December.
Speaking at the ceremony, Whakatāne Mayor Tony Bonne said the upgrading of the reserve area at the Port Ōhope Wharf had been a longheld dream for the Council and the Ōhope community.
"It's wonderful to see this major project brought to fruition, ahead of the busy summer season, because it really does create a superb public space linking the harbour, wharf and reserve directly to the Bob Byrne reserve and playground and the oceanside reserve and beach," he said. "The concept was great, but the reality is absolutely stunning and provides a great place for the community to gather and enjoy the recreational treasures this area offers."
Mayor Bonne said a generous grant from the Eastern Bay Energy Trust had played a key role in the redevelopment. "EBET contributed $100,000 to install 3-phase power, the lighting elements and barbecues for public use in the promenade area and it's already clear that those aspects will add significantly to the reserve's attractions. Our regional community is very fortunate to have the Trust's ongoing support, which has enabled organisations across the Eastern Bay to undertake energy-related developments which would otherwise have been beyond their reach."
Energy Trust Deputy Chairperson Aaron Milne said EBET was delighted to have been able to contribute to such an important asset for the Ōhope community. "The timing of the completion of the project is perfect, with it now being available for use by locals and visitors alike over the summer holidays," he said.
Other significant elements of the redevelopment include new landscaping and carparking features, realigned road access to link to Charles Street and the adjacent Bob Byrne Reserve, and a new toilet and changing block.